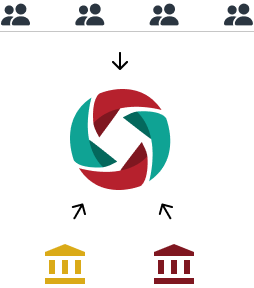 The NEP 2020 Policy and the Indian University Grant Commission (UGC) Guidelines of July 2021 both emphasize teachers and students to be internationally competitive, essentially directing the efforts of higher education institutions (HEI) toward internationalizing higher education (IHE).
The partnership between EdifyOnline and the Association of Indian Universities (AIU) aims at facilitating the implementation of the IHE. The partnership plans to collaborate on simple holistic concepts to inspire Indian faculty to work with international academic talent to become aware of international standards and transform into indigenous "Catalysts" for their institutions to participate in the mission of internationalizing Indian higher education.
"Need of Catalysts for Implementing UGC Guidelines of July 2021", proposed to UGC by EdifyOnline on August 15, 2022.